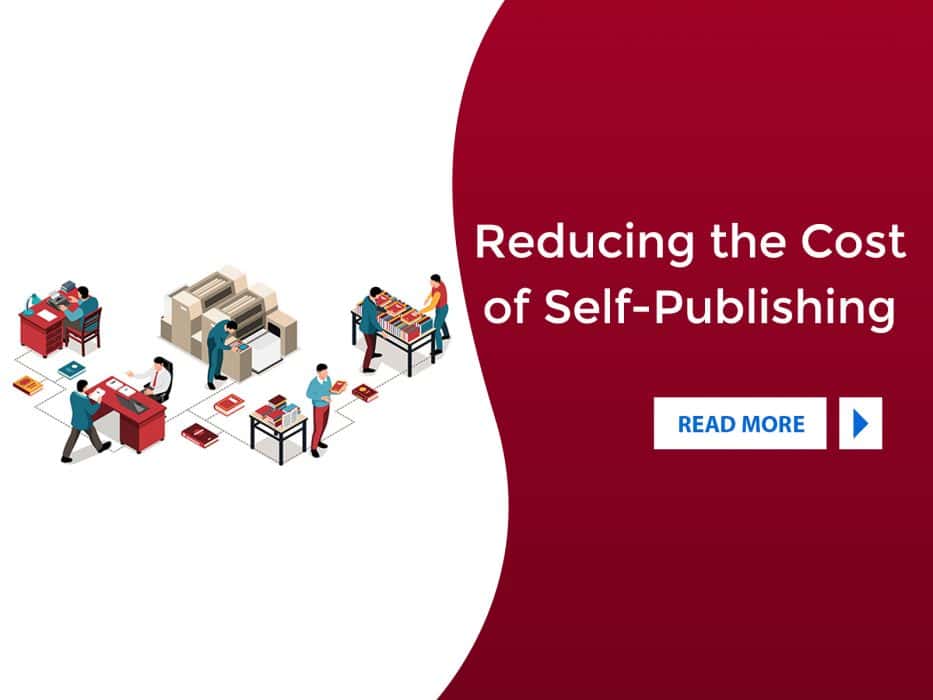 It's no secret that a successful product, company, or franchise wouldn't be where it is today without the help and donations from its fans and supporters. It could come in the form of a local charity partnering up with a popular restaurant that offers them a percentage of the profits from their supporters' meals for that evening. Or a new, up-and-coming band posting a call-to-action on social media, promising fans exclusive looks and deals at new music and march if they pledge a few dollars towards the recording process. Fundraisers and kick-starters are just a few examples of crowdfunding—a method of enlisting the help of the general public to produce a new product or fund a business. And now, even authors are using it to fund their self-publishing efforts.
How Does This All Work?
So how exactly does one go about asking hundreds of strangers to help fund a book and writer that they've never even heard of before? It's all about selling, not just your book, but the story as well. It's about pulling your future readers into the fictional world you've created by helping bring them along on the journey with you, or pushing the value your title would bring in the case of non-fiction works. And the easiest way to start that is by creating a website advertising your crowdfunding project. Showcase the book. Give a little synopsis. Entice their curiosity and make them want more.
Once you've gotten them hooked with the website, then it's time to ask for their help. An easy way to do this is by asking for donations in small increments. A few dollars here and there may not seem like much in the beginning, but the more donors you bring in, the more those few dollars will start to add up. Plus, by asking for such a small amount initially, some people may even be more inclined to donate more.
You can even further entice your donors by offering incentives and rewards for their donations–autographed copies, early access to bonus content, customized bookmarks, etc. Allow your readers the chance to pre-order the book, and make sure that you fulfill the pre-orders in a timely matter. Encourage higher donations by offering better and better incentives that actively get your readers involved in the story, such as allowing them the opportunity to help name a character.
What's in it for Me?
Other than helping to jumpstart your book sales, crowdfunding can help you with your novel in other ways. Validation is key, especially for new and unknown authors. In order for a book to be successful and sell the way you want it to, it needs to be something that people are going to want to read. By starting a crowdfunding campaign, you can test the waters and see the public's general reaction to your idea. If the idea for your book or series and synopsis are intriguing enough, more and more people will pledge to your campaign, thus driving up your popularity and helping you look appealing to other potential donors and readers.
Additionally, your success with a crowdfunding campaign can help grab the attention of traditional publishers. If your Kickstarter is able to go above and beyond what you initially had expected, publishers will see that when they research your book. The following you've grown through your crowdfunding—not to mention the reliability you gained by fulfilling pre-orders and other incentives—helps publishers infer that signing you and your novel to a contract would be in their best interest.
So Where do I Start?
As crowdfunding grows in popularity, more and more sites are jumping on the bandwagon to help provide the initial startup for writers, artists, and entrepreneurs. Kickstarter is a highly popular website for the planning stages of a project. Other similar sites include GoFundMe, Patreon, and Indiegogo, with websites such as Publishizer and Inkshares that focus more heavily on writing projects. Each organization has its perks, but some of them do have their downsides. Ensure that you do careful research beforehand when selecting the right crowdfunding website for your project. Take a look at previous successful campaigns to find out where your novel would be the perfect fit.
The Keys to Success
While the idea of crowdfunding sounds exciting and appealing, there is a lot of hard work that needs to be put into the project for it to be successful. Use these helpful tips to assist you in creating the perfect campaign:
Build a following in advance. Getting donors can be tricky when your name isn't really out there. Not having a proper following can cause a crowdfunding project to fizzle and die out early on. Use the early stages of your writing to start to draw people in. Share about your book on social media. Post chapters on blogs or writing websites like Wattpad. Get people excited from the very beginning. And when it comes time for you to ask for donations, they'll be the first ones signing up for their pre-ordered copy.

Develop a video pitch. The fact is this: you can write about your book all you want, but giving your readers and donors something visual will go a long way in the end. Talk about the inspiration behind the book. Let your readers see the passion and heart that went into writing the story. Use pictures and music to create a book trailer. Give them an image that will stick in their mind, leaving them eager for more.

Write an enticing summary. Arguably, one of the most important things about a book is its summary. An author has just a few short sentences to grab your attention. And the fact of the matter is this: if a reader doesn't find the summary interesting, there's a good chance that they won't give the book a chance either.

Create an eye-catching cover. Covers are the very first thing people see when looking at books. While the summary may be the ultimate hook, in the end, the cover is what will draw their attention in the first place. Think about the aspects of your story that you find the most exciting and appealing. Get a cover designed that emphasizes these aspects. Get your readers interested in your book before they've even had the chance to read a single word.

Create attractive pre-order offers. As mentioned above, incentives are a great way to appeal to donors. Think of prizes and offers that will excite your readers. Perhaps each pre-order is signed with a personal message, or the highest donor gets a one-on-one chat with the author. Maybe even gets a character named after them in a future book. Put yourself in their shoes. What kind of incentive would you wish from your favorite author? What would make you excited to donate?
Hard Work Will Pay Off
As was said earlier, crowdfunding is a lot of hard work. Those who want their campaigns to be a success, especially on their first novels, need to be ready to dedicate a lot of time and effort into making that dream a reality. Additionally, it will help you learn the best ways to promote and market your book by judging the reactions your campaign receives. It's also a free and less stressful alternative to shopping around for publishers or reaching out to agents. While crowdfunding may not be for everyone, those with the right drive and passion can make it work.