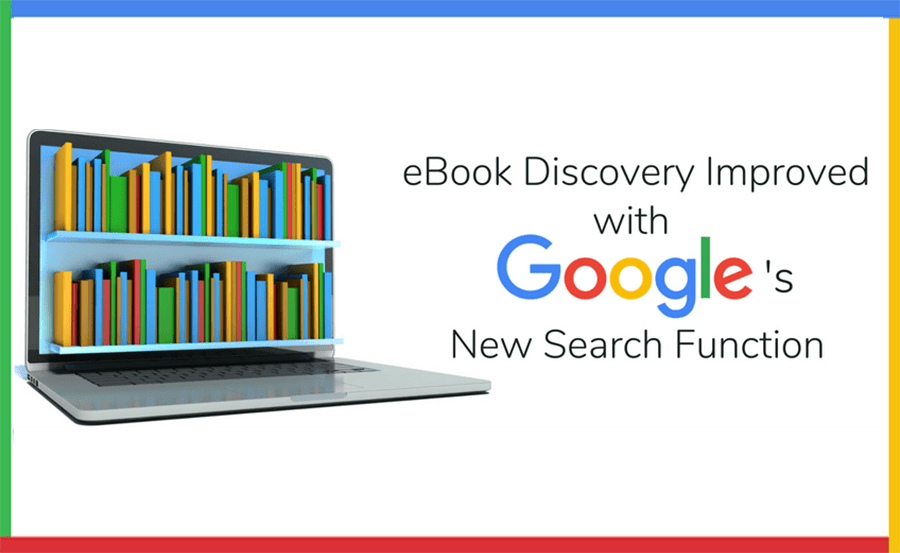 Finding and borrowing the perfect eBook just got easier with Google's new eBook search feature. Google announced readers can search local libraries for eBooks using its search engine. Previously, readers would search individual libraries near them with hopes of finding the eBook they wanted. Now, Google's latest search feature creates a new eBook discovery convenience. This will save users the trouble of visiting library after library in search of their desired title.  
Here's how it works. On both mobile and desktop versions of Google, the user types in the book they're searching for. Google presents information about the book, such as the author, ratings, reviews, and links to buy the book. There is also now an additional section that allows users to borrow the book. Here, users can edit their location and Google returns libraries near them that carry the eBook.
From there, users click a link and go to the library's website where they simply input their library card information and check out the eBook.
This news is game-changing for readers, but what does it mean for authors and publishers? For one, eBook discovery is simplified through SEO friendly metadata. Search engines use algorithms to scan through web pages, looking for metadata that matches the search (learn more about metadata here). One of the key things algorithms search for is web page links. When several credible web pages all link back to the same page, it verifies what the page is about giving it the credibility search engines look for.
So, with Google now linking to all libraries that carry your eBook, both the library and your book's SEO score improve. With an improved SEO score, search engines give web pages a higher ranking, ultimately making them easier to discover.
The other way this affects authors and publishers, is readers are now being directed to local libraries and eBook stores. These venues should see increased traffic and if your eBook is distributed through any of those outlets, more people will run across your books and potentially read one of your titles.
Have you distributed through libraries?
They represent one of the largest, untapped markets for eBook sales. Most U.S. public libraries are regularly looking for new eBooks to add to their large collections. It presents an opportunity for new audiences to discover you and your titles. With added eBook discovery, an increase in book sales should follow.
If you have yet to distribute your eBook to libraries, eBooks2go has a prominent library distribution network, consisting of OverDrive, Baker & Taylor, and Bibliotheca. Distribute through our library channels at no upfront cost. Get in touch with our team at info@ebooks2go.net to start taking advantage of eBook distribution through libraries.