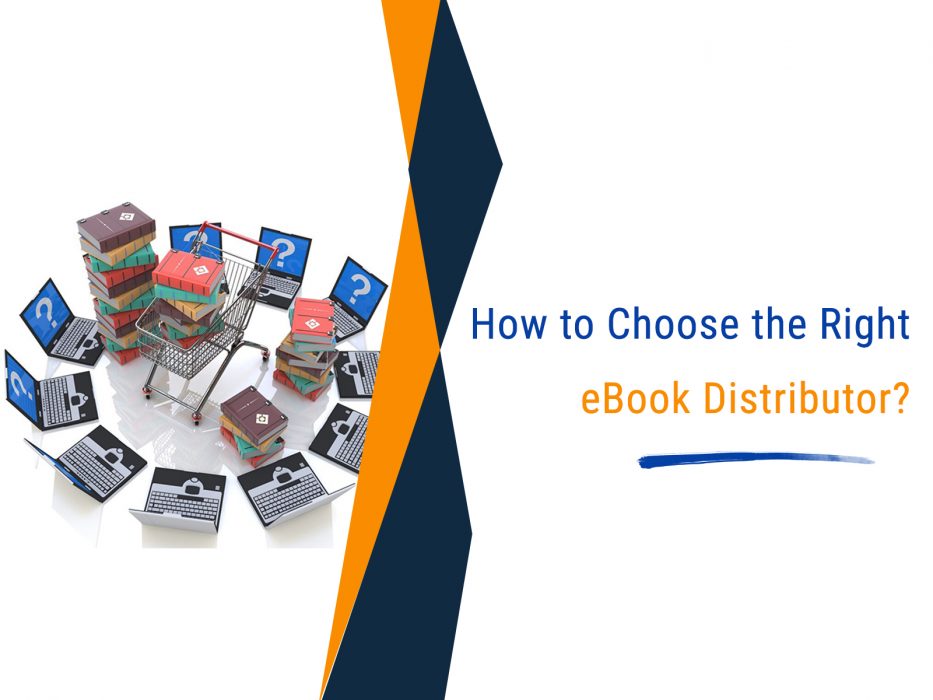 A publisher's job is to fuel the constant demand for books, and now more than ever, there is a growing market for eBooks. So no matter the size of your publishing operation, you'll want to have an effective distribution method. Choosing the right eBook distributor makes the process easy and leaves you with the assurance that an expert is handling everything.
Finding an eBook Distributor
There are many ways a publisher can find the right eBook distributor. You may connect with a distributor at a trade show or have someone refer one to you. Many services can also be found online or in trade sources like directories, journals, and magazines. Sometimes distributors may even come to you.
Once you have found an eBook distributor that looks promising, there are still several important factors to consider before making your choice. 
Factors to Consider When Choosing an eBook Distributor 
Are They Trustworthy?
Before signing a contract with an eBook distributor, you'll want to make sure you can trust them. Do your research and scrutinize their credentials. Find out how their customer service is and whether they are pleasant to work with. Ask how many publishers they are serving because if they are overloaded, you won't get the attention you deserve. But if you are their only client, it may be a sign of inexperience. Read reviews carefully and reach out to others who have used their services to gather feedback.
How Wide is Their Network?
You want your eBooks to have the biggest possible audience. So having an eBook distributor with a wide reach is crucial to getting your eBooks in libraries and on all the popular eBook stores such as Barnes & Noble, Apple Books, Amazon, Google Play, and Kobo. The right distributor will help you increase your reach and handle the logistics for you. That way, you can focus on gaining new clients and growing your business.
How Do They Calculate Royalties?
Royalties are one of the most complicated aspects of eBook distribution services. There are various business models, percentages, and definitions that you must know and take into account.
When choosing an eBook distributor, understand how each calculates the royalty you will receive. The royalty numbers may either be calculated from the actual list price (the price you gave the store) or the percentage the distributor receives (the list price minus the retailer's cut).
If you still have questions after conducting your own research, make sure you seek support from the eBook distributor. 
Forming an Agreement with Your eBook Distributor
When you have found an eBook distributor you are comfortable with, make sure your agreement with them clearly outlines all the terms and conditions, as well as any liabilities. Only enter into a partnership if it is agreeable to both parties.
Distributing with eBooks2go
eBooks2go distributes to some of the largest and most prominent retailers in more than 200 countries, including Barnes & Noble, Apple Books, Kobo, OverDrive, Odilo, as well as our very own eBooks2go bookstore. When you distribute with us, we manage your metadata and organize all your sales data from the different retailers into one location to make it easy for you to analyze. Additionally, there are no upfront costs. Learn more about our eBook distribution services here.