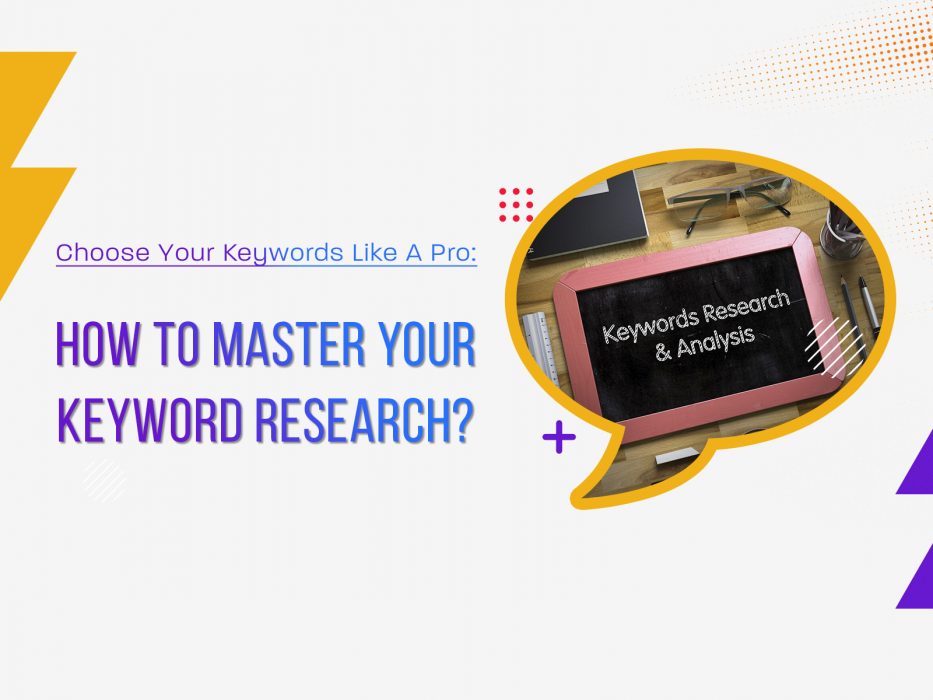 Congratulations! You've done it! You've finally finished and self-published your very first novel!
All your years of hard work and dedication. All the blood, sweat, and tears you poured into this project have finally paid off. Your book is now ready and available for the world to read!
However, with hundreds of thousands of websites at our fingertips these days, how do you help narrow down the search?
How do you ensure that your book is found quickly and easily by potential readers? The answer involves descriptive book metadata and choosing the right keywords for your project.
What are Keywords?
In the simplest terms, keywords are the words and phrases that search engines utilize to produce results, starting with the most relevant. Keywords are fundamentally important because, when used properly, they help ensure that your product appears near the top of the list. When combined with strong, accurate metadata—relevant information readers will use to find your book: title, price, genre, ISBN—your book will be much easier for people to find, thus factoring into such aspects as sales reports and Amazon Best Seller rankings.
Keyword Best Practices for Books
So how exactly do you get your book to be at that coveted number one spot? The first step is research. What types of keywords and phrases do other writers in your genre use to describe their novels? The easiest way is to visit the websites that will be marketing your book (Google, Amazon, Barnes, and Noble, etc.) and pretend you're searching for your novel.
Say you wrote a suspense thriller. Take a look at the top-selling suspense thriller novels. What other kinds of descriptive phrases did they use? What sets your suspense thriller apart from other suspense thrillers? And, What in particular about it will your readers find the most interesting? Check out how various keywords work on different sites. The best keywords for Amazon may not be the best keywords for Google. Take a look at what automatically populates when you start typing your inquiry. What are the most frequent Google searches related to your story? In which categories does Amazon list your book? Use online tools like Google Keyword Planner and Keywords Everywhere to help generate keywords that are popular for the audiences you want to attract. The easier you make it for readers to find your book, the more copies you're likely to sell.
Long-tail keywords play a big part in targeting the niche audience for your book. These are longer phrases typically—three or four words—that are highly specific to your particular title. Using long-tail keywords helps to narrow down search results and lessen the competition, pushing your novel up to that glorious number one spot.
Let's go back to your suspense thriller novel. Say the main character of your story is a 15-year-old female detective. Think about what sorts of key phrases readers would use to locate such a novel. Phrases such as "young adult suspense thriller" or "suspense thriller female protagonist." The addition of these few words takes the broad topic of just suspense thriller and makes it more relevant to what exactly your target audience is looking for.
Best Keywords for Fiction Novels
Just as fiction and nonfiction novels attract different sorts of audiences, they rely on different types of keyword best practices. Fiction, for example, is a vastly broad category that covers not only a variety of different character types and roles such as your "young female detective" but even expands to fantasy and otherworldly locations. Perhaps your female detective is a fairy who works in a mystical realm or a cyborg who travels the galaxy in search of criminal aliens. Because of this, keywords for fiction often center more around your character, your setting, or the theme of your novel. Again, what is it that makes your book unique? What makes your book stand out amongst the genre?
Nonfiction Recommendations
Conversely, most nonfiction novels are often more focused on a specific subject and are typically used to provide the reader with factual information. Perhaps you're writing a biography about a particular historical figure or event. What are some key points highlighted in your biography? Who were other relevant figures in their life? What were some of the factors that caused the said historical event?
Additionally, you may be writing a nonfiction novel as a means to highlight a specific skill or practice, such as a self-help book. Perhaps you were taught how to crochet at a young age, and you want to be able to share your hobby with others. What skill level is your book highlighting? Is your target audience those who have never crocheted a day in their lives? "Crocheting for beginners" would be an optimal keyword phrase.
Never Give Up
While it's no secret that keywords and metadata are crucial in the promotion and sales of your new book, the most important thing to remember is this: keywords are not set in stone. In fact, it's highly encouraged to monitor and change your keywords every so often to help maximize your book's prevalence on the top of popular search engines. After a month or two, track your book sales. If you notice a drop, change a few of your keywords, and check back again in another month.
Study reviews posted on Amazon. See what your readers are saying about your book. Are there words or phrases that seem to come up more than others? Maybe try adding those to the keywords. And again, compare your sales for different sites. What doesn't necessarily work for one retailer may be extremely popular in another bookstore.
Anyone who has written a book can tell you that it's a lot of hard work. In the realm of self-publishing, keywords are only a small piece of the puzzle. When self-publishing, it falls entirely on your shoulders to ensure that your book is enticing to your potential readers. The keywords may help them find it, but that's just the beginning. Show off your creativity with beautiful cover art. Spark their curiosity with a gripping description. Do your research to find the best distribution platforms, for both print and ebook distribution.
Keywords Are Tricky
Want additional guidance with choosing keywords and finding the right place for your novel? Schedule a marketing consultation with ebooks2go today! The next big novel is out there, and with the right tools, it could very well be yours!