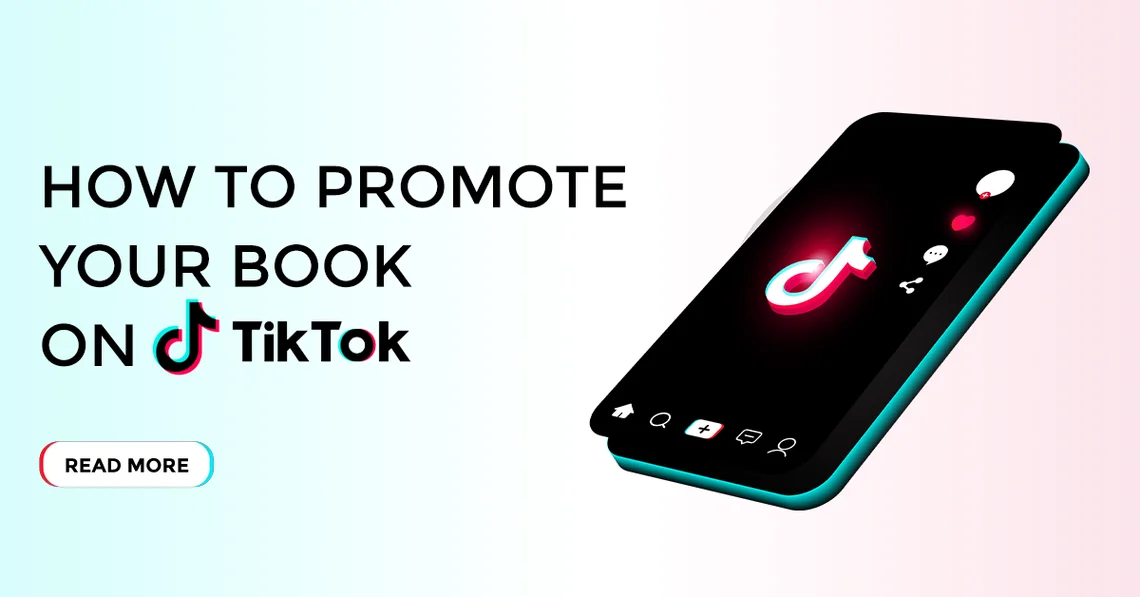 As an author, you likely promoted your works on Facebook, Instagram, and specific book promotion sites. You might have heard of or used TikTok but not thought of utilizing it to market your book.
At first glance, you may ask if you can really use TikTok effectively as a tool to push your finest creation. Taking on a video-oriented, social networking platform to promote your published work may seem challenging.
Still, TikTok has proved its capacity for effective book marketing and is immensely popular. Its BookTok social media community has paid off with huge dividends for authors of any age. Not just young authors in their 20s to 30s. For instance, Colleen Hoover's young adult fiction and romance novels such as It Ends With Us, It Starts With Us, and Slammed are popular on BookTok.
Here are some tips on how to best harness the revolutionary platform.
Discover What Other Authors Are Doing
First, study how your peers use TikTok to their advantage. Follow other authors in your genre or subgenre. Watch their videos. Learn as much as you can about the different options open to you to market your book. Think about what type of content truly moves you. Also, look for marketing trends on TikTok such as unboxing videos, cover reveals, and particular sounds.
Additionally, the platform lends itself to being individualistic, quirky, offbeat, unique, and idiosyncratic. So take the initiative to connect with authors like you to grow your readership and do what you can to stand out from your competition.
Make the Most of Hashtags for Your Work
Do your homework on the best choices for hashtags to promote your videos on TikTok. Hashtags are short so you only have so many words to connect with your desired audience and make an impression.
Be specific. Choose phrases that relate to your genre, activity and the BookTok community. For example, as an author, you could select and use such hashtags on TikTok as #author or #writingabook.
Still, picking genre-based hashtags are more effective because they are more direct. If the genres of your books fall within those particular realms, you would adopt such ones as #crime, #nonfiction or #sci-fi.
Your hashtag choices may also pertain to writing activity or book marketing overall such as #writing tips, #giveaways, or #booksignings.
Post Religiously about Your Work
Post early and often about your book. Make it a priority to send a new message and video about your work every other day. The goal is to forge ties with your readership and build a fan base. If you succeed, they will be more likely to recognize, look at, buy, and read your work.
The process to draw in fans cannot be feast or famine. You don't want your videos to go viral one moment and then suddenly interest or enthusiasm for your book wanes over the next several weeks. That's no way to secure a following.
Create Your Profile, Bio, and Organize Your Live Links
Instead, write your profile and bio. Be sure to confine the length of your personal or professional bio to a few lines or sentences. Keep it short and simple.
Don't forget to add a live link or more related to your book on your bio. TikTok allows you to create a Linktree to enable your viewers to hit on one link to access a page with all of your website, blog, podcast, and bookstore links.
Adding a live link to your bio brings more value to your followers because they not only learn about you from your profile in this manner but they can also become more acquainted with your work online. Moreover, Linktree makes it convenient for your readership to engage with you and your work all in one place.
But Don't Make Every Post About Your Book
At the same time, you shouldn't always post videos on TikTok plugging your book. Eventually, your fan base would get bored if you only mention your books and don't liven up your posts with a variety of topics.
One approach to changing up your video content is to explain your writing process to your readers. After all, you have had experience in the field. Your readers will be curious as to how you source your written material and then produce it. For example, you can serve your readers by giving them writing tips.
You could provide insights on writing overall or your own process on a daily or weekly basis. In doing so, you offer your fans value and they will return the favor in kind, including buying and plugging your book. At the same time, you also build your brand and establish your authority in the field of writing.
Want More TikTok Marketing Tips?
Are you looking to work TikTok and its book-oriented social community BookTok into your social media strategy? Schedule a free marketing consultation. Our book marketing team can help develop an effective content strategy to advance your brand and generate more sales. Request a session here: https://calendly.com/john-bean-ebooks2go