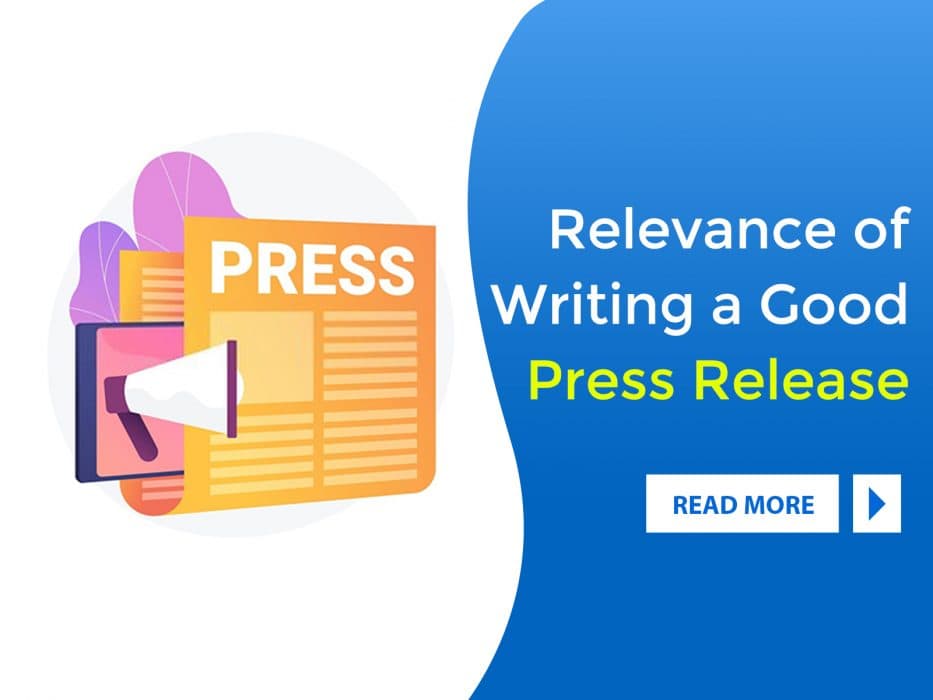 A press release is a written or recorded communication focused at members of the news media, drafted with the intent of broadcasting something deemed newsworthy. Each individual press release announces significant or beneficial information about an upcoming event or one that has occurred.  Press releases act as a free public relations tool, which is particularly favorable for independent authors looking for cost-friendly opportunities to promote their newest title.
Characteristically, a press release is mailed or faxed to assignment editors at newspapers, magazines, radio stations, and/or television stations and networks. Commercial news wire services are also used to dispense news releases. Presently, eBooks2go partners with the online publicity service PRWeb, currently owned and operated by the media firm Vocus. It is worth noting that press releases posted on PRWeb are exceedingly budget-friendly and bestow an ergonomic interface for posting.
As an author, it's imperative to realize when press releases will assist your public relations approach, and when another tool or tactic could be more effective. There are countless instances when press releases are still valuable to employ, but those within the literary community are not utilizing them to their full potential.
Press Releases Today and the Implication of Search Engine Optimization
With the prominence of social media emerging as a public relations and marketing tool, alternative options for publishing press releases have also materialized. Self-publishing, now more than ever, is a viable recourse for promoting content online. Authors are no longer tasked with relying on members of the media as their sole source of publicity.
Sharing a press release on your physical website and endorsing it through social media or an online press release distribution service allows an author to directly connect with those in their readership base. These actions also allow a writer to target specific groups (perhaps potential readers) and share distinct details with them.
For example, by integrating a defined set of keywords and exhausting other search engine optimization (SEO) tools, authors can considerably proliferate the probability that their respective press release will appear near the top of search-engine results.
Paybacks of Optimized Press Releases:
Ability to target your audience.
Build brand awareness and continue to shape your reputation.
Drive potential readers/consumers/clients to you.
Keywords drive traffic to your site and build market exposure for your book(s).
It is an author's responsibility to create compelling content, because it plays the most important role in generating results.
Generating Visibility through Content 
Any and all content has an equal opportunity to create visibility. Where most authors miss the mark is in the development of their press releases rather than the optimization of them. The most prevalent content, the content at the top of search engine results pages, has demonstrated to be more useful and thought-provoking than others.
Besides using a release posting service to distribute releases and additional content, there are other tactics authors can apply to expand the visibility of their press releases in search engines.
For authors, fabricating content that grosses trustworthiness when people read, use, and share it in their social networks is crucial in regard to the perceptibility of their press release. These interactions manufacture constructive indications about the content that search engines recognize and reward, and are critical to fashioning lasting discernibility for the message.
Benefits of Writing a Press Release
1) Exposure
The basis of a press release is to get information, whether it is company-wide or personal, in the hands of as many people as possible. Various authors experience success by posting their press release to online publicity services. This allows for content to be sent out to thousands of additional publications and, subsequently, shared through supplementary online channels.
TIP: When data is incorporated into a press release, it's even more likely that it will be picked up.
2) Marketing Content
The content you should include in press releases is pretty standard from release to release. What makes a release truly special is when ancillary content in the form of pictures or videos are added. For authors this presents the perfect occasion to implement book covers and author trailers. Not only will your press release performance improve, but you'll able to re-purpose some of that auxiliary content in other areas of your marketing like emails, social media, and blog posts.
TIP: Provide visual content in the press release to help increase engagement.
3) Link Building
One of the more intriguing boosts a press release can provide is to an individual/company's marketability through link building. Although a press release does not automatically help improve page rank or organic search results, the editorial coverage one can attain from a press release will deliver substantial gains to overall SEO performance.
The media that emanates from a press release is a godsend because it tends to galvanize content coverage. Exposure for your books, projects, and personal brand often comes with inbound links back to your website.
TIP: Don't depend on your press release to do all the work.
4) Polished Message
As you're crafting your press release, you need to make sure a clear, concise message is developed in order for your announcement to get maximum exposure. After honing in on the gist of your press release, you will effectively offer the specific substance for all other content architects to draw upon. From literary social networks, to bloggers, to online retailers, everyone will be speaking about your book with an amalgamated message.
TIP: Establish the message of your press release before even putting a pen to paper.
5) Fact Checker
When an author creates a press release, all of the material they want those in the media to know about their newly published book is in one place. External documents, purchase links, and social channels can all be made available in a press release, which allows journalists to discover and accurately reference all of the information they need to write their story.
TIP: Include an attachment of your press release to help those in the media out when communicating electronically.
Blunders Made When Writing a Press Release
1. Undefined Focal Point
Many writers try to cram too many themes into one message, with the intent of appealing to multiple audiences. Unfocused content is likely to fall by the wayside in social networks, going unshared, and also be deemed irrelevant by search engines & their separate algorithms.
2. Uncharacteristic Scripture
Many press releases are the exact opposite of normal, stimulating writing. Corporate jargon and other business lingo force readers' interest to dissolve instantaneously. Additionally, search engines penalize language that qualifies as unnatural.
3. Simplistic Arrangement
Many news releases are written as though they're going to be read directly off a piece of paper, and not a free-flowing, collaborative environment (digital). The combination of blocks of text and a lack of interactive links impede central themes and lure readers into a state of boredom.
4. Disproportionate Link Embedding
Content that is littered with hyperlinks is annoying, both for readers and search engines. A few links in a press release is no big deal, but when you incorporate too many in a body of text, it can have calamitous penalties for that content's visibility and can cause your press release to be flagged as spam & buried in search results.
5. Limited Aesthetics
The lion's share of press releases distributed through commercial newswires today are still plain text, even though multimedia press releases spawn better results. Search engines and social media channels both grant visual content a higher degree of relativity in their ranking algorithms, which is why pictures and video float to the top of search engine results and news feeds. Without graphical elements, the content you produce won't be readily accessible to the betrothed audience who follows it.
Press Release Guidelines
Suppose you're relatively new to the world of writing literature or are a recently self-published author and have never actually written a press release for one of your books. How does one go about doing so? What do you, as an author, need to put in a press release? Below are some basic tips to help chaperon you through your first-time writing one.
Keep it to one page for radio and television.
Provide a teaser to the story line and an author promo with awards received.
Integrate your pen name, title of your book, page length, price, and ISBN into the text.
Place keyword links in the release.
Incorporate interviews, photos, and recommendations or reviews.
Add your releases to your website and put them into an RSS feed for increased visibility.
Include links of where your books can be purchased.
Not comfortable writing your own news release? eBooks2go offers services to circumvent that apprehension. Visit www.ebooks2go.net or contact us at (847) 598-1150 and one of our marketing team members will assist you in developing a press release for your newly converted eBook.