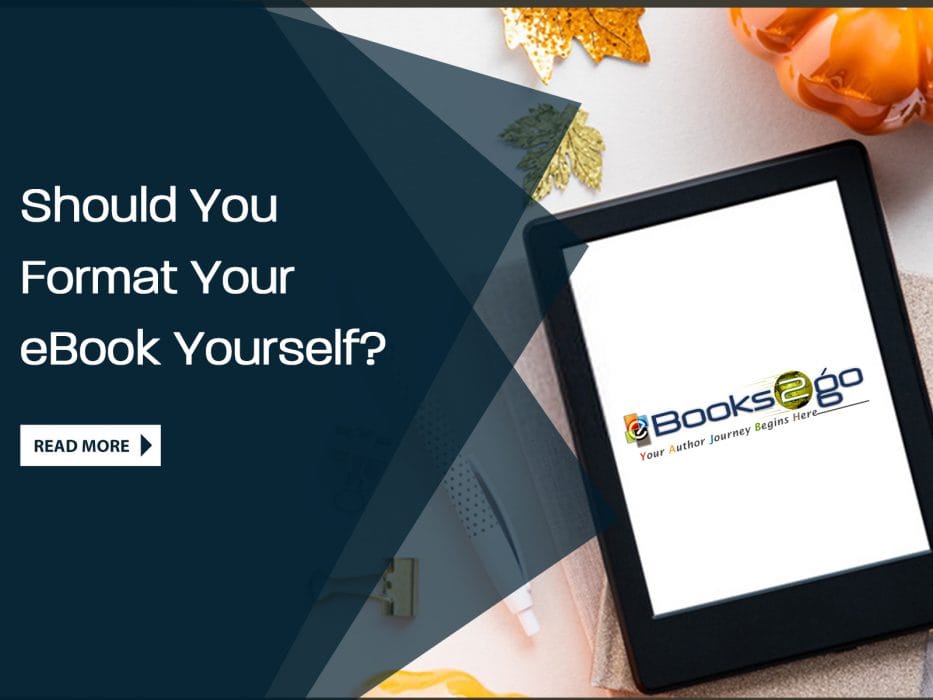 There is no better feeling for authors than holding your published book in your hand. The weight of the physical copy signifies that your hard work is complete and about to pay off. However, your publishing journey isn't over yet. If you want your book to get the best possible reach, you need to convert your work into an eBook. But should you format your eBook yourself or use a service that specializes in conversions? 
Why You Should Self-Publish an eBook?
Simplicity
While traditional publishing is a lengthy process, self-publishing an eBook is as simple as it gets. When you publish your own eBook, a finished manuscript can be converted and distributed in just a few days.
Cost Efficiency
An eBook conversion is a very cost-efficient way to expand your book's reach. Simply pay for one or two eBook files and your book can be accessed by millions of readers around the world. The Mobi file is compatible with the Amazon Kindle, and the ePUB file is compatible with all other eReaders. Learn more about the differences between Mobi and ePUB files here. 
Worldwide Distribution
When you publish your own eBook, readers around the world can find your book with the touch of a button. There are several options for distributing your eBook. One method you may choose is to distribute directly with retailers. With Amazon KDP, for example, you simply upload your book onto Amazon. Another method is to partner with a distribution service, making your book readily available to some of the largest online retailers in the world.
eBooks2go offers worldwide distribution in over 200 countries to retailers like Barnes & Noble, Apple Books, Kobo, OverDrive, Odilo, and our very own eBooks2go bookstore. We manage your metadata and organize all your sales data from the different retailers into one location, all with no upfront costs.
Should You Format Your eBook Yourself?
Now that you know the benefits of publishing your own eBook, the question still remains: should you format your eBook yourself or use a professional eBook conversion service?
Some authors choose to convert their books themselves to cut costs. They argue that certain software like Calibre will do it for free. This approach can work well for books with simple layouts. However, if your project includes complex elements like tables, footnotes, or other graphics, free eBook conversion software may be insufficient. Furthermore, it isn't easy to get your file to look exactly the same everywhere. One eReader app may display the text differently than another and if you have formatting errors, your eBook can look "broken." While these issues can be fixed,  it will take more time and energy. You may find the process extremely frustrating, especially if it is your first eBook conversion.
Ultimately, when it comes to eBook conversions, you get what you pay for. Decide on your priorities. If you would rather spend the time to format your eBook yourself, it may be worth it. However, if you want quick, professional results, eBooks2go will create a beautifully formatted eBook for you. Start your eBook conversion today!